About Muktinath Helicopter Tour from Pokhara
Muktinath Temple lies in the Mustang district at the base of the Thorang La Mountain pass and is one of the important Hindu and Buddhist pilgrimage sites. Thousands of pilgrims visit this site as a part of the Annapurna circuit trek, Jomsom Muktinath trek or some drive to the site to offer their praying to Lord Vishnu and bathe in the holy water of Muktinath.
Elevating to 3710m, the pagoda-style temple of Muktinath houses a golden statue of Vishnu. Apart from the main temple, the outer courtyard of the complex is equally divine. The most important one is the 108 bull-faced water sprouts. It is believed that taking a holy bath in the lake located in front of the temple and the water sprout will wash off the sins. Hence, pilgrimages visit the site to bathe in the sacred water to attain salvation.
Muktinath Helicopter Tour Package: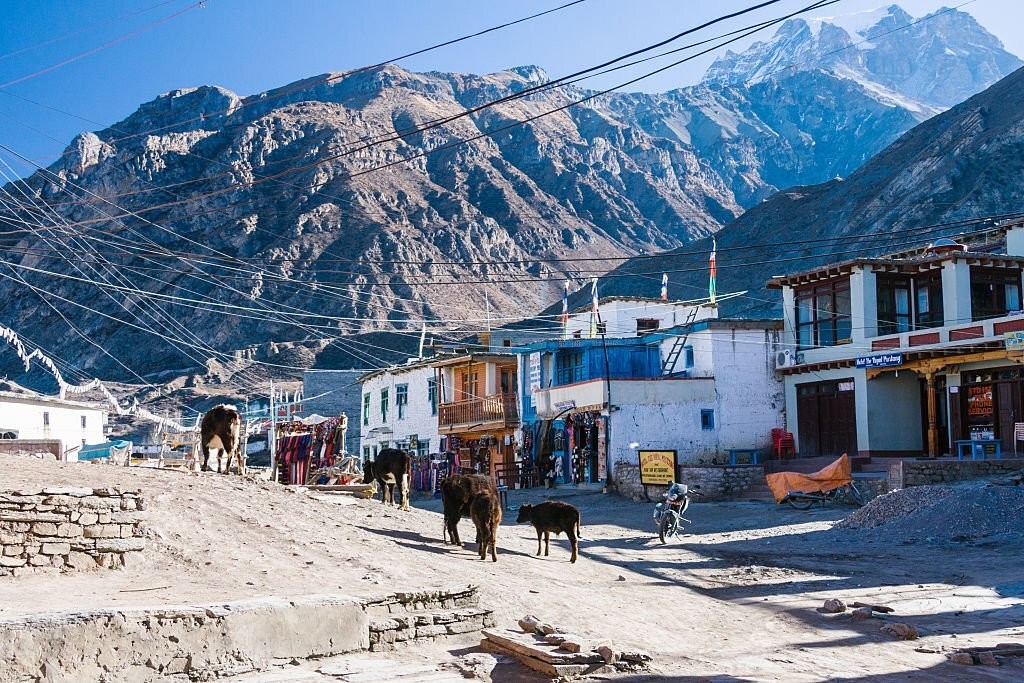 During the One day Muktinath Heli Tour from Pokhara, you can enjoy the bird's eye view of villages, lush forests and the Himalayas and can also get a chance to explore the different attractions of the area. The Jwala Mai temple is a Tibetan-style temple located just below the Muktinath temple. The temple is known for its continuously burning three eternal flames. The holy flames are from soil, rock, and water fed by natural gas. Gumba Samba is the Tibetan monastery dedicated to Shakyamuni, Chingresig and Guru Rinpoche. Other than this, Muktinath is also known for the black stone fossil, Shaligram, found in the Kali Gandaki River. The Shaligram is worshipped as a symbol of Lord Vishnu and hence is valuable for Hindus.
The Muktinath heli tour can be organized throughout the year as long as the climate is favourable. However, the months Feb-May and Sep-Dec are the

best, as the temperature is tolerable and pleasant during that time.
---
Permits required for Muktinath:
✅ Since the temple lies within the Annapurna Conservation area, you will only need the Annapurna Conservation Area Project Permit (ACAP) for this heli tour.
---
6 Days 5 Nights Muktinath Trek:
▪ We also arrange 6 Days Muktinath Trek Package at a very affordable price. Do contact us for best trekking package.
---