About Muktinath Darshan Tour
Muktinath Darshan Tour for Every Hindus people. Thousands of devotees flock for attaining this Hindus Pilgrimage Tour, the much sought after moksha (Freedom) from the cycle of birth and rebirth. It is an ardent wish of every Hindu to get Mukti- Nirvana from this cycle of taking births over and over again. Hinduism believes this world is an illusion (Maya) and a visit or trip to Muktinath will help them achieve that goal. The Hindus call it Muktichhettra which is one of the four religious Dhams (sites). In this area, Saligrams (ammonite) are found here which are worshipped by Hindus as the incarnation of Lord Vishnu. The day of Rishitarpani, Ram Navami, and Bijaya Dashami is the main occasions when there arrive the pilgrims to worship with holy bath.
The Indian prime minister Narendra Modi had visited this holy place to worship Muktinath Temple in May 2018.
Buddhists also visit the Muktichhetra to worship Muktinath. There is another famous temple Jwaladevi Mandir, the goddess of flame. The holy bath in Mukti Kunda and Sahasradhara 108 water Tap is very sacred for the pilgrims. Devotees reach there to worship without having food.
This place is not only popular for Hindu and Buddhist pilgrims also popular for the adventure lover. This is the world-famous trekking route for the Annapurna circuit. From Muktinath, we can see the Dhaulagiri range and many other beautiful mountains. There is two way to do Muktinath Yatra one by overland and another way is the flight from Pokhara to Jomsom.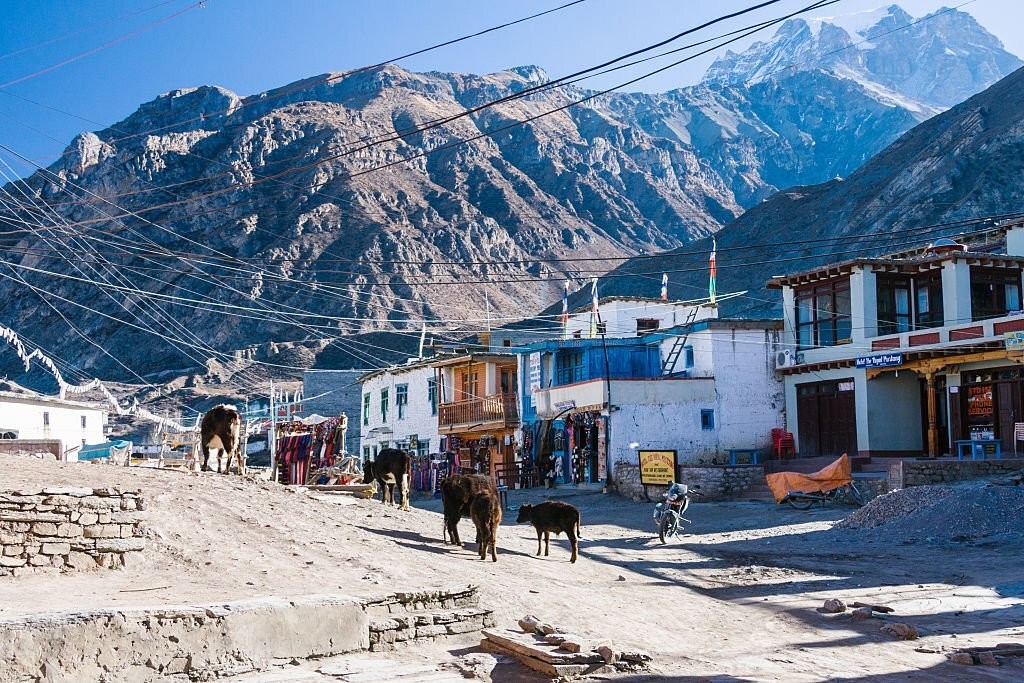 Muktinath Tour Package Price:
We offer a complete Muktinath Tour Package by Flight or by Jeep from Pokhara. Muktinath Darshan Tour can be customised as per your convenience as well. Muktinath Tour Package Price will vary depending on service, number of Days, No of groups and so on.
Are you interested in 1 Day Muktinath Helicopter Tour?