The city of Pokhara lies in the bosom of the Annapurna region and is known for its incredible beauty and refreshing climate. Pokhara is the gateway to many popular trekking destinations of Nepal, like the Annapurna base camp, Mardi Base camp, Ghorepani Poonhill, Ghandruk, Dhampus, Khopra Danda, and Mohare Danda. Apart from this, the city also has other unique attractions like Davis Fall, Gupteshwor Mahadev Cave, Phewa lake, and Tal Barahi Temple that have been attracting local and international visitors throughout the year.
Although the sports like paragliding, boating and rafting were introduced in Pokhara a very long time ago, today the city offers other wide range of activities including ziplining, bungee jumping, hot air ballooning, ultralight flight and mountain biking that suits someone looking for adventure and adrenaline rush during their vacation in Nepal. By now, you might have guessed that Pokhara indeed has a lot to offer than just the views of the Himalayas. In this blog, Best 13 Things to Do in Pokhara, we will include activities you cannot afford to miss during your stay in Pokhara, so stay with us till the end of the blog to plan your next exciting trip to Pokhara.
Highlights of the city:
Majestic sights of the Himalayas.
Tranquil lakes: Phewa Tal, Begnas Tal, Rupa Tal
Attractions like Davis fall, Mountain museum, Bat cave, Mahendra cave, Gupteshwor Mahadev cave, Pumdikot, World peace Pagoda, Bindabasini temple and Tal Barahi temple.
Adventurous sports like Paragliding, Mountain biking, Quad bike ride, Bungee jumping, Ultralight flight, Ziplining, Hiking.
Sunrise view from Sarangkot.
Delicious cuisines and fish of Majhikuna.
Yoga retreats
1. Paragliding in Pokhara:
Paragliding is one of the most loved activities in Pokhara that allow visitors to enjoy the bird's eye view of the city and lake and the backdrop of the Himalayas while gliding freely in the sky. The standard flight lasts about 15-30 minutes, and the cross-country flight lasts 35-60 minutes, during which the participant can witness the unobstructed panorama of Annapurna, Macchapuchre and Dhaulagiri.
Although it is one of the most loved sports in Pokhara, it is regulated at different time intervals. The first paragliding flight is at 10:30 am, the second at 12 pm, and the last at 2 pm, as the temperature and airflow at this time are perfect for the flight. Depending on the interest of the passenger, there are three different types of flights, each offering a unique experience to the participant. The standard flight is also known as ridge soaring, in which the passenger and the pilot are attached with harness for safety, and the pilot helps to capture pictures and videos of the moment. The most thrilling one is the thermal and acrobatic flying, during which the passenger and pilot will spin, loop and spiral in the air for 10-15 minutes. The last one is cross-country flying, which covers a large area and flies over Phewa lake.
In short, paragliding from the Sarangkot hill in Pokhara is a once-in-a-lifetime experience where you will fly like a bird up in the air enjoying the picturesque views of Pokhara valley.
2. Short hike around Pokhara:
It is needless to say that Pokhara is the gateway to the Annapurna region, which means there are plenty of places near Pokhara that are perfect for weekend hiking amidst nature. Destinations like Poonhill, Ghandruk, Dhampus, Australian Base camp, Khopra Danda, and Khumai Danda are some short treks that can be completed in 2-3 days from Pokhara.
'These hiking destinations around Pokhara allow visitors to not only enjoy the panoramic sights of the Himalayas but also to explore the ethnic village settlements and groups of the region. Hiking in each of these destinations is set to offer a unique experience. For example, Poonhill is famous for the majestic sights of sunrise and sunset views, while Khumai Danda is known for its remote trail. Similarly, the Ghandruk trek allows you to clad in the cultural Gurung dress and get a peek into the lifestyle and culture of the community. Although the main highlight of these treks is the panoramic sights of Annapurna, Dhaulagiri, and Macchapuchre, each destination has different attractions set to offer a new experience to the visitors.
3. Visit Local attractions:
Pokhara is called a tourist hub for several reasons, but one of them is because of the local attractions. From the natural waterfall, Davis falls to 108 feet tall Shiva statue in Pumdikot, Pokhara has plenty of highlights you cannot miss during the trip. Some of the attractions that you must visit are mentioned below:
Davis Falls: The 150m Davis falls of Pokhara is considered extraordinary mainly because the water disappears underground without leaving any clue of its existence. Although people visit this site throughout the year, the waterfall looks terrific during monsoon and is worth visiting.
Gupteshwor Mahadev cave: The Gupteshwor Mahadev cave lies close to Davis Falls and is believed to be the longest cave in Nepal. It was discovered in the 16th century and contains two chambers with several shrines of gods and goddesses. The water from Davis Falls passes through this cave.
Pumdikot: Pumdikot is a hill station in Pokhara that now houses Nepal's tallest statue of Shiva. The 108 ft tall Shiva statue is surrounded by 108 Shiva linga and a view tower. The tower offers excellent views of Pokhara city, Sarangkot, the lake, the Himalayas, and the world peace pagoda.
International Mountain Museum: The International Mountain museum of Pokhara is more like an exhibition of things related to the mountain of Nepal, its history, culture, lifestyle, and people and mountaineering activities. The museum covers an area of 4000 sq meters and is divided into six parts: mountain people gallery, mountain gallery, mountain activities gallery, Lakhang, Associates gallery, and Living Museum, where each section teaches new things about the mountain, habitats of the mountain and their belief.
World Peace Pagoda: The 115 ft tall World peace pagoda is one of the important Buddhist sites, built as the first world peace pagoda in Nepal. The stupa has two tiers displaying the statue of Buddha. The stupa is located on Anadu Hill at 1100m and offers majestic views of the Himalayas, lake, and city.

4. Boating in the Phewa lake:
Apart from the Himalayas, something that excites visitors during their Pokhara tour is boating in the Fewa lake. It is one of the mandatory things to do in Pokhara that allow you to enjoy the glorious views of Macchapuchre, Annapurna, world peace pagoda, hills and paragliders flying in the sky above the Sarangkot hill. The peaceful environment, the silent breeze and the Tal Barahi temple in the centre of the Phewa lake act as icing on the cake. The pagoda-styled Tal Barahi temple is a Hindu shrine dedicated to the goddess Barahi.
There are three different kinds of boats available in the lake. The first is the old-fashioned driven boats, and the other two are rowboats and sailboats. The price of boating in the lake depends upon the amount you are willing to pay. By paying extra, you can row around each corner of the lake as long as you want or share your boat with other devotees to enjoy the ride at a low cost.
5. Zip lining:
Imagine not flying but sliding in a high rope while enjoying the most incredible views. Exciting right? Well, this is possible with the zipline of Pokhara. The zipline stand in Pokhara is located on Sarangkot hill, which you can reach by a 20-30-minute ride from the city. This zip flyer is said to be the world's longest, fastest and steepest zipline, with a 1.8km length and 600m vertical drop that drops at a speed of 100 miles per hour, meaning that your adrenalin will soar as high as it can.
This sport is loved by many mainly because one can indulge in this adventure while enjoying the beautiful landscape. Throughout this activity, you can enjoy the diverse and beautiful landscape and the sights of the mighty Annapurna, Macchapuchre and Seti river. You can choose between a seated or superman harness to embark on this thrilling experience.
6. ATV Adventure Tours in Pokhara: Quad bike ride: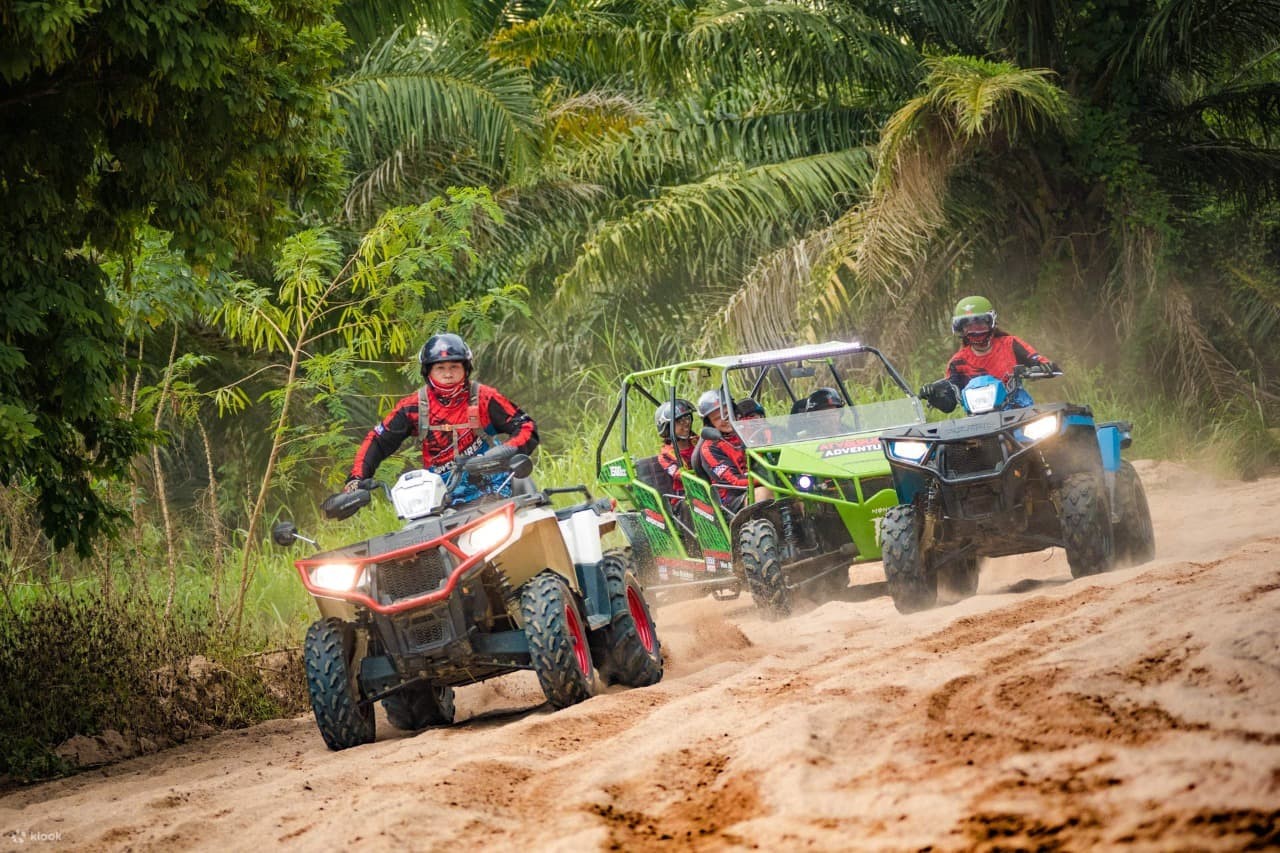 The ATV adventure tour is a new experience in Pokhara, where you will cover a track of 4km in a quad bike. Yes, you heard it right, quad bike in Pokhara. This activity will begin from the lakeside and hit the off-road through forest and hills up to Sarangkot hill.
One interesting fact about this tour is that both newcomers and experienced ATV rider can try their hands without worrying about safety and other precautions. A briefing about riding and handling ATVs will be done before commencing the trip, and with a guide by your side, you will have the best time on the trail. During the course, don't forget to enjoy the view of the vistas.
7. Hot air ballon in Pokhara: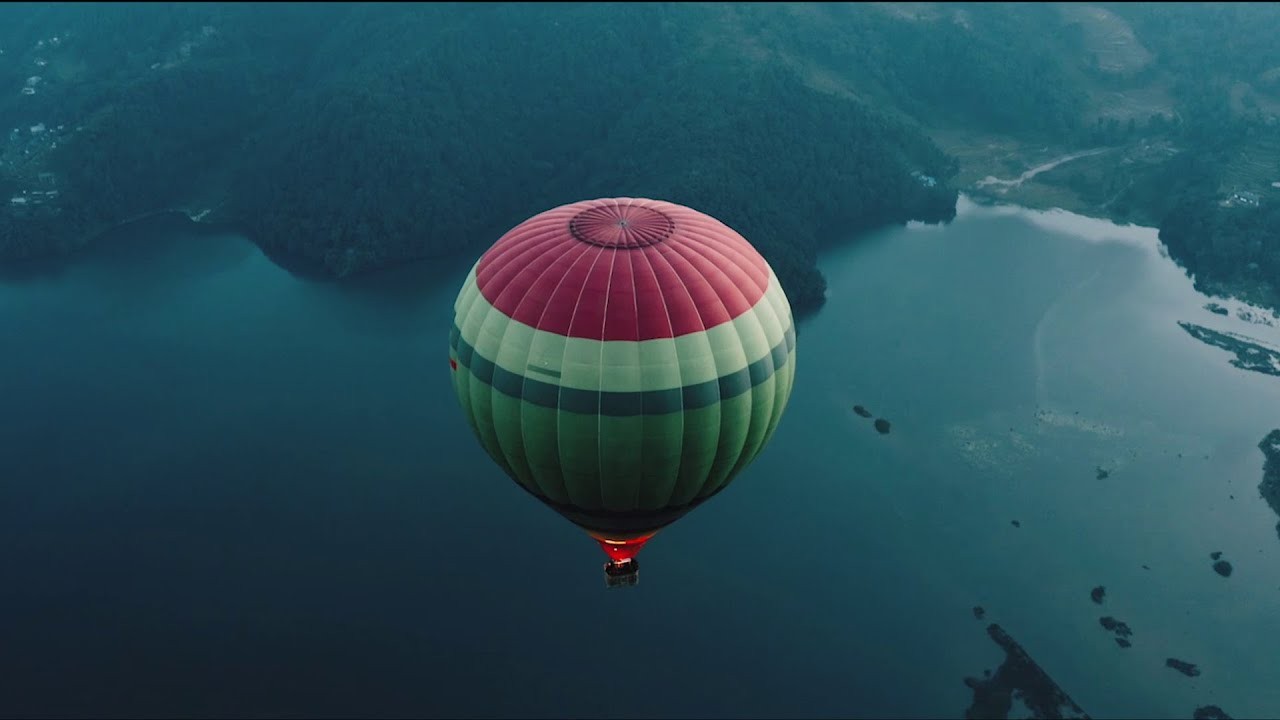 Another amazing way to witness the beauty of Pokhara is via the Hot air balloon. During this activity, you will be floating in the sky at an altitude of 500-1000m for about 40-60 minutes, enjoying the bird's eye view of mountains, lakes, and Pokhara city.
Due to the popularity of the standard hot air balloon, Hot air Ballooning in Nepal has come up with a different offer for special events like engagements, anniversaries, and birthdays. Apart from making your special day memorable, you can also book a package for a sunrise or sunset flight to soak yourself in the golden hour midst of the Himalayas. The sights of Annapurna, Fishtail, Himchuli, Lamjung Himal, and Dhaulagiri are breathtaking at golden hour.
8. Join the cooking class:
Your vacation in Pokhara can be an opportunity to cook delicious Nepali cuisines like Dal, Bhat, Momo and other items. There are plenty of cooking classes available around Pokhara that will allow you to explore the taste of Nepal while chit-chatting about different current topics of Nepal. The Rekha's cooking class and Dal Bhat Cooking class are popular hosts in Pokhara. Apart from this, the Edventure Nepal Volunteer offers a unique experience to visitors as they can volunteer in this local children's shelter and learn to cook delicious food for the children.
No matter where you join the class, it is sure to make your stomach full with love and mouth-watering dishes.
9. Relax on the lakeside:
People today visit Pokhara to indulge in different adventurous sports or for trekking and forget to take some time from their busy itinerary to soak up the beauty and breath some air. To be exact, relaxing is pretty underrated when it comes to vacationing in Pokhara. Hence, during your next visit, spend some time around the lakeside to admire the tranquillity nature offers and connect with yourself. You can visit Begnas Tal or Rupa tal instead of Phewa lake and relax cause we all deserve some me time once in a while.
10. Yoga Retreats:
Yoga retreats in Pokhara can be a great way to loosen your stiff muscles after trekking in the Annapurna region. Pokhara is filled with yoga studios that teach different yoga styles like Hatha, Vinyasa, Ashtanga, Aerobic and Yin Yoga.
If you are a beginner, you can start with Hatha Yoga, where the instructor will facilitate cleansing your mind and body through posture alignment, breathing techniques and meditation to help you transform into the better version of yourself.
However, if you have just completed your trek and your muscles are killing you, you can join a trekking relaxation retreat that offers massage to release the tension and teach healing practices to help your body recover well. You can also choose the detox and yoga retreat to remove toxins built up in the body. Depending on your needs, you can select retreats that best suit you while you are in Pokhara.
11. Hike to Sarangkot to view sunrise:
Among dozens of vantage points in Nepal to witness the sunrise, Sarangkot is one of them. Located just 5km from lakeside Pokhara, Sarangkot is renowned for offering breathtaking sunrise views and glorious views of Annapurna, Macchapuchre, Dhaulagiri, Himchuli and Nilgiri.
Even if you are not a morning person, you will not want to miss an opportunity to see the sun rising from beyond the cloud, spreading its golden rays over the sky and the Himalayas. Trust me, it is even more magical to witness this moment than to read this line aloud.
12. Shop your heart out: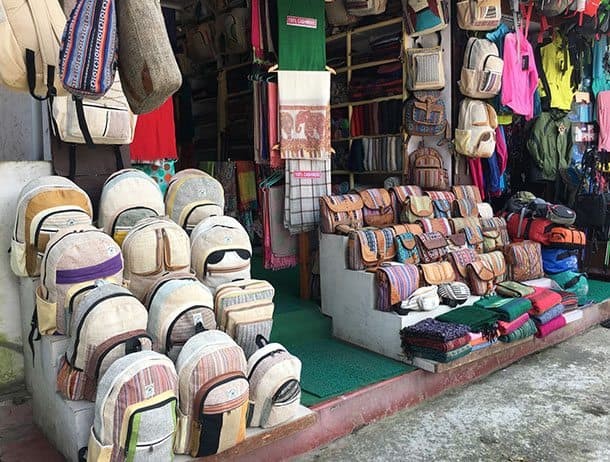 One of the fascinating things we all do during our vacation is grab things that please our eye. During your shopping in Pokhara, you will lose count of items in your shopping bag as everything you see around will amaze you with its uniqueness.
From Tibetan handicrafts to jewellery and textiles, Pokhara offers a wide variety of options that are hard to miss. You can visit the Tibetan Mini Market or local shops to buy souvenirs to take back home as a reminiscence of your stay in Pokhara.
13. Cycle or walk around Pokhara:
We describe Pokhara as a naturally gifted city with lakes and views of the Himalayas, but we don't exactly know the story of the locals, streets and alleys. Hence, cycling or walking around Pokhara can be a great way to connect and discover things written beyond these blogs.
There are plenty of places around Pokhara to warm your heart and offer you a new experience other than the adventure. So don't hold yourself back and pave your way farther from the lakeside to explore the city. Eat at local eateries, volunteer in different programs, spend time at Tibetan refugee camp, and make your stay in Pokhara worthwhile.
Conclusion:
There are other dozen of things that you can do in Pokhara but the ones mentioned above are to die for and you cannot afford to miss them. If you are planning for your next trip to Nepal, do remember to book your epic trip with us.
---
More Interesting Blogs:
▪ 6 Things not to Miss while you are in Nepal
▪ A Must Visit Tourist Place in Kathmandu in 2 Days
▪ Best Streets Foods in Kathmandu you can't miss out
▪ Top 7 Best Treks in Everest Region for 2023