About Annapurna Base Camp Trek 13 Days
The Annapurna Base Camp Trek is one of the most well-known trek in Nepal. It is a thrilling trek that takes you across the Himalayan vistas of Annapurna (8091m), Dhaulagiri (8,167m), Macchhapuchhre (6,997m),Nilgiri (7,061m) all of which are major Himalayan attractions in Nepal. It is appealing due to its gorgeous mountains and ranges, rich culture, various landscapes, lush woods, and so on.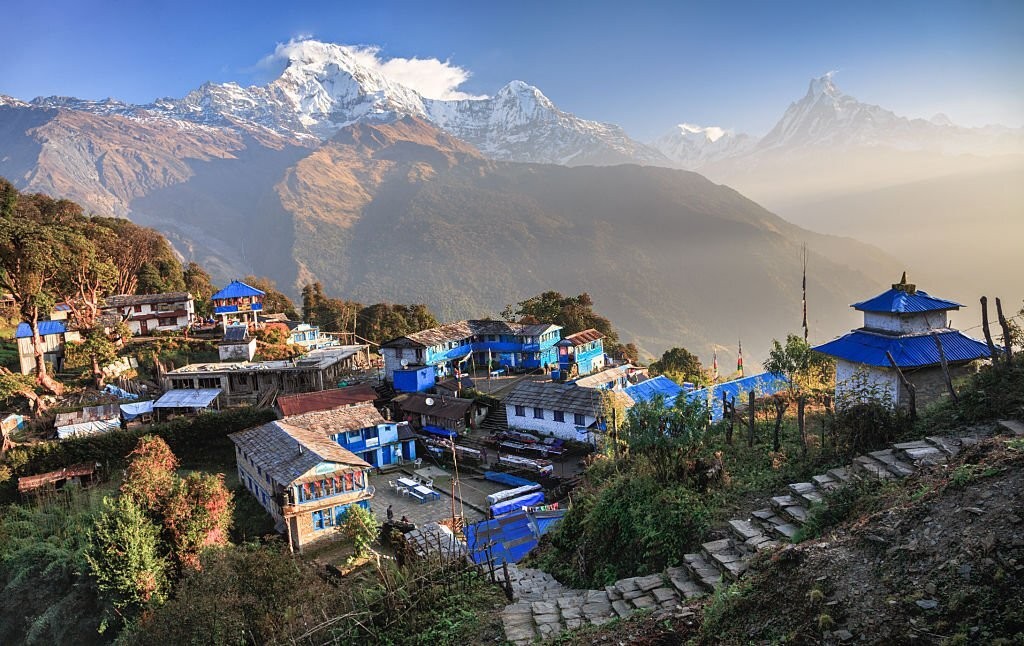 The tour begins in the picturesque city of Pokhara with a drive to Hile, where your actual trek begins. The landscape and cultural diversity you will see in this trekking area are unique to this portion of the country. The journey is full of lovely traditional villages, rhododendron forests, steep gorges, terraced fields with the background music of various birds, and little drips of water from the trees that make this trek an ultimate dream trek. As you ascend from Hile and continue your trip, you will travel through many ethnic groups and communities including as Gurungs and Magars.
The Annapurna Base Camp Trek is also one of the top ten trek in Nepal. The main highlight of the Annapurna Base Camp Trek is arriving at the base camp, which is located at an elevation of 4,130m (13,550 ft).The Annapurna Base camp gives you the scenery of the Himalayas that will make the trip even more memorable reminding you all the trails that you have walked to witness the beautiful scenery of Base Camp. The scenery in the trek depends on which season you do this trek. However, in every season this trek gives equally unique experience the months we propose for your journey are (February, March, April, May, June, September, October, November, and December), which are the greatest months to conduct this walk since the weather is consistent and the sights are at their best. The camp offers breathtaking views of Annapurna and its surrounding peaks, including Machhapuchhre and Himchuli. Nature enthusiasts and photographers will adore the 360-degree vista from the base camp.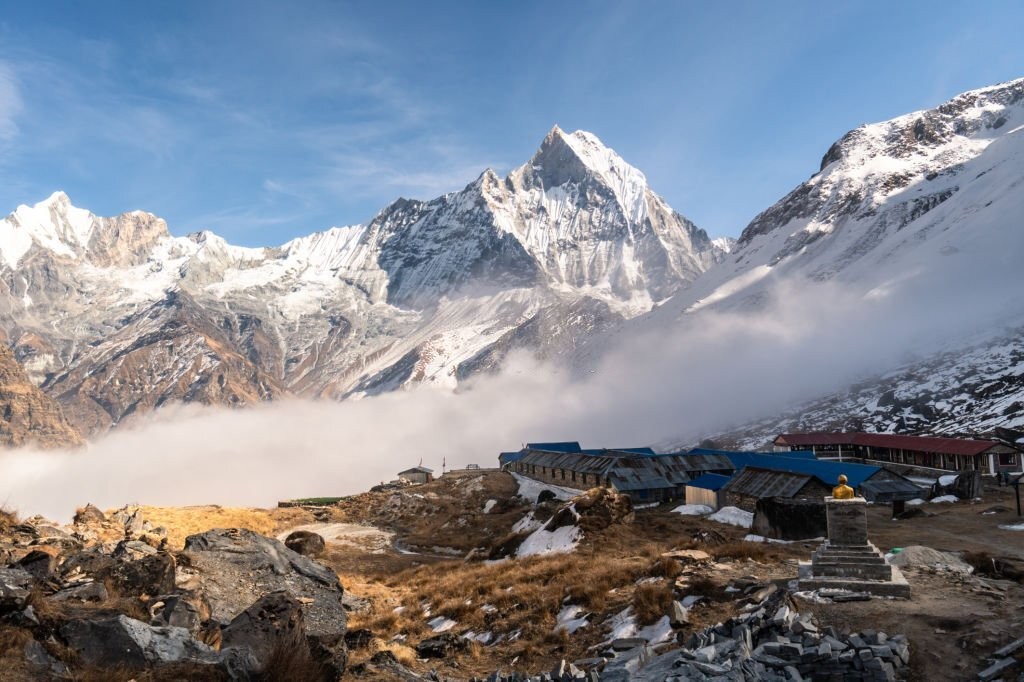 Are you are looking for a Short Annapurna Base Camp Trek of 6 Days ?
Aside from the landscape, there are a variety of other luxuries to this trek. Natural hot springs at Jhinu Danda, where you can relax your muscles, views from Ghorepani Poon Hill, Gurung village the region, and many more await you along the road. This trek's accommodations are in good condition. Beyond the Limits Treks will put you up in the best lodges and teahouses to make your journey more pleasant and enjoyable.
Overall, the Annapurna Base Camp trek is excellent on its own, but to add more flavor to your trip and make it more fun, as well as to be filled with knowledge of Nepalese culture, Himalayan ranges, and so on.