About Khopra Danda Trek - 11 Days
Khopra danda ridge Trek Known as Mulde Hill Trek. This Trek offers a superb view of Annapurna and Dhaulagiri mountain. It is a virgin trekking route in Annapurna area. This Trekking will appeal to those trekkers who wish to experience the less crowded and diversity of Nepal with the varied life of the diverse ethnic group, walking through lush forests and the beauty of the Dhaulagiri Nilgiri and Annapurna Himal. We achieve these highlights while staying predominantly at low altitudes where the temperature remains moderate but with some higher altitude experience. It includes the Pokhara Valley with its panoramic views of Machhapuchhare (Fish Tail) and the Annapurna massif, picturesque Magar and Gurung villages of the hills and the rhododendron forested ridge lines that provide stunning vantage points for views of the highest peaks. The views from Kopra Ridge are spectacular, taking you close to the peaks of Annapurna and Dhaulagiri with the unique view of the deepest gorge in the world (7000m) and the opportunity to visit the sacred lake of Khaire high up near the base of Annapurna.
The Mulde Hill Trek pace is relaxed to ensure that the trek is comfortably achievable by trekkers of average fitness for their age, but as you would expect, there are some steep uphill sections and narrow tracks. The optional day's trek to Lake Kaire is a long and strenuous one with the possibility of having to cross over frozen mountain rivers. Those who take this side trip, however, have found it to be most rewarding both for its views and spirituality.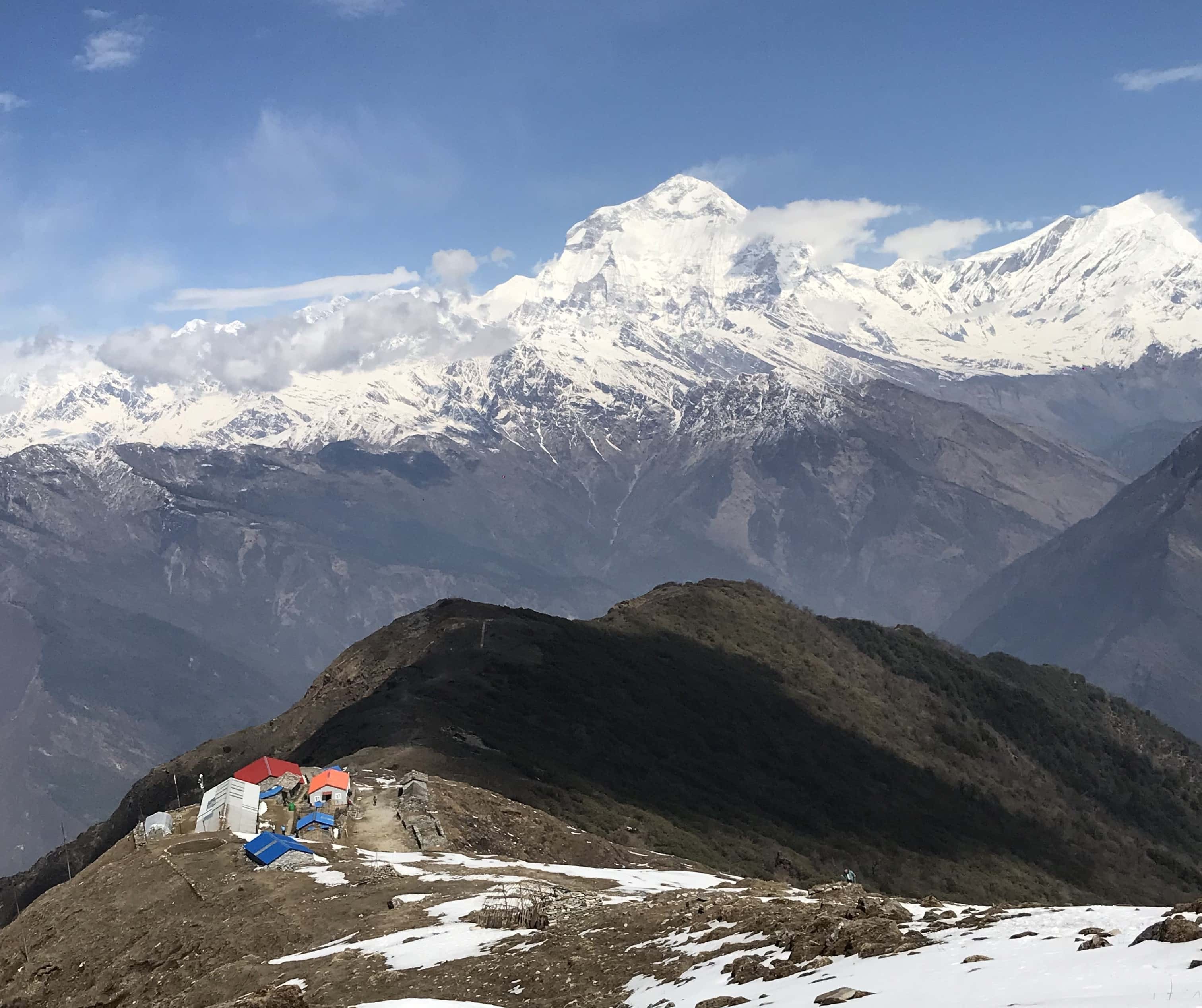 ✔ Khopra Dada Trek:
We also design customizable trekking package according to visitors requriments of budget, Itinerary & services where possible. However, Khopra Danda Trek cost varries according the service you will choose where the price for domestic and international tourist will be different. We recommend you to go with our offered 11 Days Khopra Danda Trek Itinerary Package to avoid hassles during the trek.
Khopra Danda Trek Map